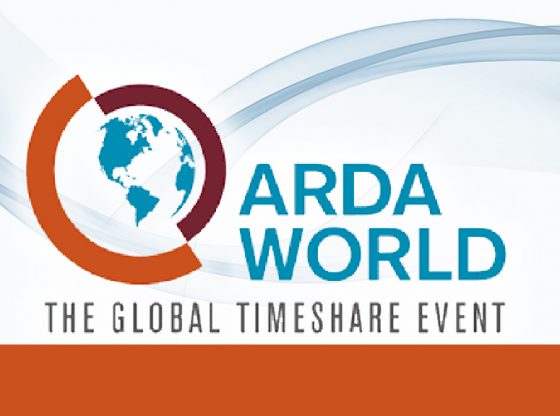 Timeshare Developers Upbeat at Annual ARDA World Conference
By Jeff Weir, for TimeSharing Today
NEW ORLEANS — At a decidedly upbeat annual conference, US timeshare companies exuded confidence that the long road back from the recession of 2008-2009 is just about complete as sales inch closer to the coveted $10 billion mark in 2017 (not counting resales, which is an indeterminate number).
At panel after panel over four days of meetings, from educational seminars to legislative roundups and CEO sessions, developers said they are looking ahead to another year of 5-6 percent growth as well as increased sales to new buyers, rather than existing owners, which were the bulwark of sales after the banking-and-mortgage crisis of 2008. With a new pro-business president in the White House, industry consultants and lawyers also anticipate a rollback of regulations and potential timeshare-finance investigations that, during the final two years of Obama's presidency, hung over the industry like a sword of Damocles. According to government insiders who spoke at ARDA World, the industry's primary regulatory threat, the Consumer Financial Protection Bureau, is quietly dropping investigations as staff members scramble for new jobs to avoid the possibility of getting fired — or emasculated — by a Trump Administration that is vocally hostile to the CFPB's penchant, under the Obama presidency, to investigate any industries that lend money to consumers.
Sixteen hundred people attended ARDA World, which was hosted by the American Resort Development Association, which serves as the industry's primary public advocate and lobbying organization in the US, the Caribbean and beyond. Drawn from all over the world, attendees seemed eager to soak up the idea that more good times are ahead for an industry whose original resorts are 25 to 35, or more, years old.
"This product is a product people want," said Stephen P. Weisz, President and CEO of Marriott Vacations WorldWide and outgoing chairman of ARDA. "We have weathered the storm – and come out stronger."
There appears to be plenty of room for CEO optimism. The industry's not only growing, it is building again.
Hilton Grand Vacations, which was relaunched in January as an independent, public company, just opened a new timeshare property in Waikiki. Vistana, formerly Starwood, is about to open a luxury timeshare in Maui (its third on the island, occupying one long stretch of Kaanapali Beach), . Marriott will open its Waikoloa Beach Club timeshare on the Big Island in May. Wyndham continues to push westward to gain a dominant foothold in the Asian travel market. Disney Vacation Club, meanwhile, plans to open its new Copper Creek villas and cabins property (in Orlando, next to Disney World) in July.
And those are just examples among the major brands. In the timeshare world, as in other major industries, if the big brands do well, smaller companies and suppliers also bask in the benefits of a travel-tourism industry on the rebound. There are always exceptions to this trickle-down effect, but that's the trend. An improving US economy tends to lift most if not all boats in the travel industry.
From a sales standpoint, it's been a slow climb back from the brink.
The industry hit-an-all-time high of $10.6 billion in retail sales in 2007. When the bottom fell out in 2008, many companies retooled to "asset light" business models where, instead of building capital-intensive new resorts, they partnered with other companies to share inventory (or take it over) so they could continue to provide more vacation options for owners. This is the so-called "fee-for-service" model, which is still popular today. It enables companies, when financing for new construction tightens up, to expand inventory and, as a result, continue to ramp up retail sales.
Since 2010, according to figures provided by ARDA, developers have averaged sales growth of 5.5 percent, capped by 8.8 percent growth in 2015. They are expecting 6 percent growth in 2016 (the final numbers for 2016 will be released in May). Insiders also expect similar growth for 2017, which would push sales close to the $10 billion mark — and set the stage for a "complete" recovery in 2018, 10 years after the recession of 2008.
Optimism and persistence outweighed all the math at the 2017 ARDA conference. Barring an international incident that would throw the world economy into chaos, attendees anticipate a bullish year for timeshare companies and owners, alike.
"We're fortunate to be in a business that makes people happy," said Howard Nusbaum, ARDA's ebullient president and CEO.
Noteworthy at this conference. The word "owners" crept into more and more conversations as developers debated issues that affect the entire timeshare universe: owner-data privacy; attracting millennials to the sales table; the impacts of continued consolidation; do-not-call regulations; the challenges facing legacy resorts; owner delinquencies and, in some cases, the threat of litigation from activist owners and their attorneys. Based upon what they said at the conference, companies are trying to overcome some owner concerns (such as the lack of exit programs in the industry) by stressing the need to keep providing new and different vacation experiences for owners and club members. They are promoting timeshares as a means to an end — a way to provide owners with a fantastic family vacation experience (this may not sound new, but it is. In 2017, experiences top destinations). In an Internet era where social-media communications compete with corporate announcements (or trump them altogether), timeshare developers and vacation clubs are embracing the opportunity to provide owners with more information, more choices, and, most of all, more EXPERIENCES.
Through ARDA, companies are also stepping up their communications with lawmakers across the country, usually in efforts to block states from imposing new taxes on owners or to promote legislation that updates obsolete or unduly restrictive (in ARDA's eyes) timeshare laws and regulations. Here are some examples that were discussed at ARDA World.
In South Carolina, ARDA and ARDA ROC (The Resort Owners Coalition, which represents 1.5 million owners who donated nearly $5.5 million to ARDA-ROC this year) are promoting a bill that would provide a five-day rescission period, outlaw transfers to entities that have no intention of paying maintenance fees, and update escrow and contract rules in a way that benefits companies and owners.
In the US Virgin Islands, ARDA-ROC approved at $150,000 budget request to mount a legal challenge to a newly imposed "Environmental/Infrastructure Impact Fee" that amounts to a $25 tax, per day on timeshare users and owners. According to ARDA executives, this is just another example of a local government gouging timeshare owners who have no electoral voice in the taxing country. The money will be spent researching legal ways, including litigation, to overturn a law that goes into effect May 1.
In Hawaii, ARDA is launching an economic impact study that should provide ammunition to block future attempts by Hawaii lawmakers to increase taxes on timeshare owners. Hawaii is not only full of fancy timeshares, but it is a constant hot-spot for timeshare taxation in a state where virtually all timeshare users come from somewhere else.
In Florida, which is home to approximately half of the 1,500 timeshare resorts in the US, ARDA wants to update long-standing timeshare laws in order to give HOA boards more flexibility to extend or terminate their timeshare plans. With many resorts rapidly approaching the end-date of their timeshare plans, the legislation would amend the voting requirements needed to wind down or extend a plan.
Send comments about this article to staff@tstoday.com Subject: ARDA
By Sharon Newman
April 20, 2017
24 Comments
Category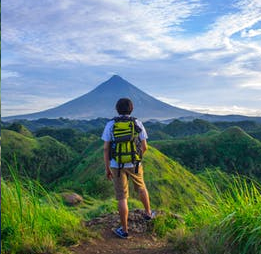 Ownership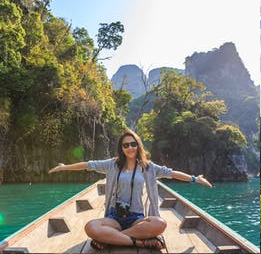 Governance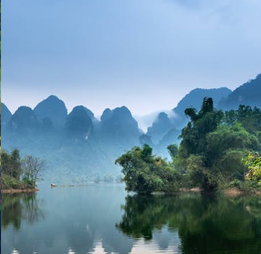 Industry