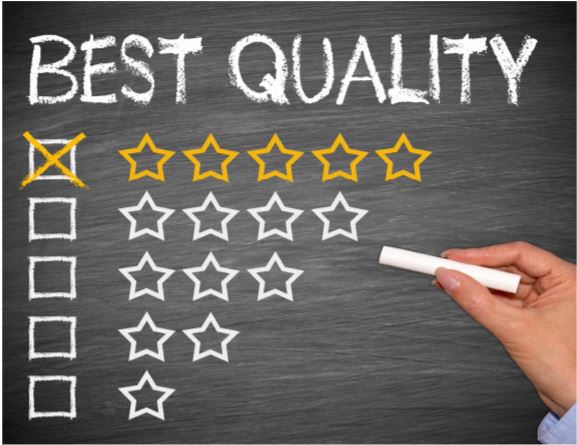 Assessing bestness
By George Leposky, Editor
A "best of" trend is devouring American media. You can see multiple manifestations of it daily in newspapers, magazines, on TV, and online. It's prominent in paid advertisements touting the inherent superiority of some product or service—which is nothing new—but now it also appears with annoying frequency in presumably objective content.
Whether through deliberate intent or mere laziness, its perpetrators encourage their audience to apply the test of bestness to every conceivable topic. Formulaic bestness communications that recently caught my eye included the best cruise ships afloat, the best balance-transfer credit cards of 2016, the best school systems, and the best small towns in which to retire.
At a party, another symptom of this trend leaped out and bit me. An acquaintance asked, "What's the best timeshare to buy?" I was taken aback. After 34 years in the timeshare industry, I could have told him easily what not to buy, but characterizing bestness in terms he would find helpful proved more daunting.
"It all depends," I replied, hedging while I groped for a better answer. "What do you like to do on your vacations?" He wasn't sure, and we changed the subject.
The quest continues
After that encounter, I started to compile a checklist of attributes and categories that, taken together, would define bestness. Then I realized that for decades the exchange companies have used similar checklists to evaluate resorts and award quality ratings, based primarily on a resort's physical design, construction, maintenance, amenities, and owner/guest services.
Beyond those institutional criteria is the value of the vacation experiences a resort can offer to individual owners, exchange guests, and renters. The key word, of course, is "individual." You may prefer a week at a luxurious resort with a wealth of on-site amenities, in a high-energy destination such as Las Vegas, NV; Myrtle Beach, SC; or Orlando, FL, where a myriad attractions, entertainment pastimes, and gourmet-dining opportunities can keep you busy every waking minute.
On the other hand, you may prefer a week at a resort in some remote outpost of civilization where the physical plant is comfy but not lavish; amenities and dining options are limited; and fulfillment comes from the stimulation of recreational activities such as scuba-diving, hiking, and skiing; cross-cultural contacts; exploration of historic sites; and immersion in a dramatic landscape personally designed by Mother Nature.
Deal details
Still another aspect of bestness is ownership structure—what you're buying, from whom, what it costs, and what its resale value is likely to be when you're done with it? Is this product a traditional timeshare with a fixed unit-week? Does it float within a season on a first-come, first served basis? Or do you own a package of points that gives you even more flexibility? If the latter, what assurances are offered that the accommodations you want will be available? (We won't even go into the complexities of vacation clubs and travel clubs whose members occupy inventory at timeshare resorts.)
Is the product a traditional timeshare deeded to you in perpetuity (and perhaps beyond)? If so, does the product come with up-front assurances of a reasonable exit strategy? If not, and you're on your own, ask a licensed resale broker to estimate (or perhaps guesstimate) its potential future value and marketability.
Other ownership possibilities include a trust in which you own a beneficial interest, or a right-to-use arrangement in which you own the product for a specified term of years. Is the seller of this product a brand name hospitality company with multiple resort properties, a multi-site timeshare development firm, an independent developer, an older "legacy" resort that is selling association-owned inventory, an independent real-estate broker, or an individual owner? If you're dealing with an independent broker or directly with the owner, do all the side benefits of the original sale flow through to you? Some brands withhold those perks if the developer isn't involved in the resale.
Dollars and sense
What are you being asked to pay— and of that amount, how much is for the product itself, and how much for the financing? Timeshare financing typically carries a high interest rate. If you have less costly alternatives, use them.
Paying in cash (or plastic, if you have enough available credit) will avoid a lot of paperwork and should be worth a discount, but you may need to ask for it. If you accept the salesman's financing initially for the sake of convenience, make sure no prepayment penalty is charged even if you pay it off within a few days. Marketers and sales personnel like to offer same-day purchase incentives. They've already spent money to get you to the table; now they seek to close the sale and move on. They may get grumpy if you want to think about it, take some time to read the documents, and/or have your attorney read them. All things being equal, a flexible sales team willing to give you a few due diligence days before closing the sale probably deserves your trust. (You have that review opportunity anyway during the post-sale rescission period, but canceling a completed sale is more complicated than not completing it at all.) So, in conclusion, what's the best timeshare to buy? As I said at the outset, "It all depends."
This article is from Timesharing Today issue #150, Nov/Dec 2016. If you liked this article, subscribe to Timesharing Today to see more content like this.
By Darren Wheeling
November 6, 2018
24 Comments
Category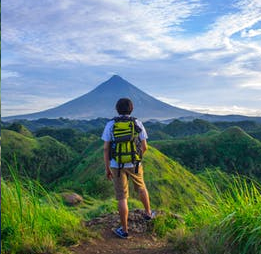 Ownership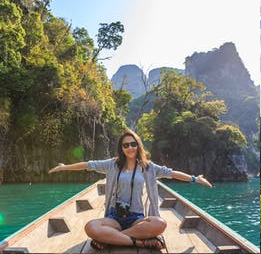 Governance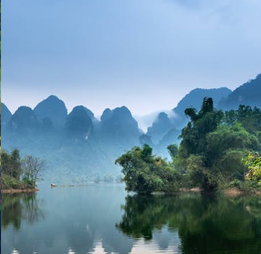 Industry