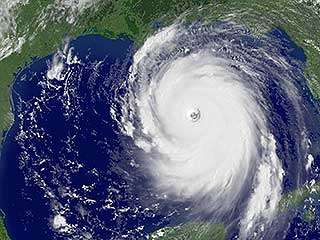 Wind, Water, Mother Nature, and all of us
By Shep Altshuler
Beach vacations have always been a preference for my family. We have owned timeshares in Deerfield Beach and Jupiter, FL, and in Montauk, NY. The idea for publishing TimeSharing Today was conceived in 1989 while on vacation at our timeshare at Divi Little Bay Beach Resort on St. Maarten. Travelers and timeshare owners often refer to their precious places in the sun, situated near the ocean, as their "vacation paradise." Millions have decided to own and rent retirement homes and apartments in these locations. Others seek to invest and work there as well. Still others were born and raised on tropical islands and are physically, emotionally, and spiritually tied to the places they call home. When extreme weather strikes, we see them emerge from the rubble, persevere, and rebuild. Something about oceans is mystical and spiritual, and something in and about us makes us need to be by the sea. We give our toddlers the tools—a pail and a shovel—with which to build their castles in the sand. We create long-lasting memories on blankets and under beach umbrellas. What is behind the allure and magic of water that lets so many place themselves in harm's way?
Doing the math
According to the U.S. Geological Survey, "About 71 percent of the Earth's surface is water-covered, and the oceans hold about 96.5 percent of all Earth's water. Water also exists in the air as water vapor, in rivers and lakes, in icecaps and glaciers, in the ground as soil moisture and in aquifers, and even in you. Up to 60 percent of the human adult body is water. According to H.H. Mitchell, Journal of Biological Chemistry 158, the brain and heart are composed of 73 percent water, and the lungs are about 83 percent water." One might conclude that the composition of the earth and the biological makeup of humans are basic to our need to visit and buy timeshares in resort destinations close to the planet's oceans, lakes, and rivers—but we really don't need scientific explanations. We just know that a significant percentage of the population loves going to the beach; swimming on or under the ocean; fishing in the ocean, lakes, and streams; skiing on water or snow; or skating on ice. Then, when we examine the increased frequency and intensity of hurricanes and other natural disasters, we see the destruction and heartbreak that Mother Nature can heap upon us. Injury and death tolls mount, and so does the ripple effect. Even if we ourselves haven't suffered from these events, we know of someone who has. The financial toll also is staggering. We know the hurricanes by name and we saw the power and destruction of Andrew, Katrina, Wilma, Matthew, Harvey, Irma, Maria, and others. The meteorologists named these hurricanes, not Mother Nature.
Greek origins
How did Mother Nature herself come to be named? According to GotQuestions.org, "The earliest written and most reliably dated references to Mother Nature are found in Mycenaean Greek transcripts dated in 12 or 13 BC. The term Mother Earth is transliterated as 'ma-ga' or 'Mother Gaia.' This notion had its roots in the pre­Socratic philosophers who had 'invented' Nature, and it was further championed by the Greek philosopher Aristotle. Other cultures have embraced the notion that 'nature' had its own spirit and relevancy unique from God the Father. The American Indian is one such culture that believes that there is something called an 'Earth Mother' that provides the water of life that gives them the abundant provision of food. "The term Mother Nature serves as a kind of umbrella encompassing political and cultural ideologies such as global warming, environmentalism, and climate change. This, in turn, has fostered a negative impact upon our world with its 'new discoveries' making the news headlines daily: rising temperatures, rising sea levels, savage wildfires, earthquakes, tsunamis, hurricanes, coupled with the emergence of new and even ancient diseases, etc. As a result, many see 'Mother Nature' as a kind of capricious goddess who wreaks havoc throughout the earth." We can look at the supporters and deniers of the science of climate change and global warming, and conclude that the political persuasion they follow doesn't really matter. We need only to watch the news to critical times, we see what human nature is all about. People, regardless of personal prejudices, turn out to help—to rescue and provide aid and comfort to those who have lost all. We cheer and thank the everyday people who donate their time and resources and who work along with Federal, state, and local government agencies to dig out and rebuild. For those communities to regain a sense of normalcy may take years and billions of dollars, but right after the storms ended, survivors and volunteers began the hard task of restoring order. The worst of times and the best of humanity proclaim who we are.
Other Venices?
As sea level rises, will cities such as Miami Beach, New Orleans, and New York eventually become like Venice, Italy? Venice consists of 118 individual islands, 177 canals, and 416 bridges. Since it is so close to sea level and floods easily, the people of Venice have found creating waterways for transportation easier than building roads. More than 18 million tourists visit the city each year, according to veneto-explorer.com. Over 350 gondolas navigate the canal system, including many in which tourists ride. The largest waterway, the Grand Canal, splits Venice in half and has a characteristic "S" shape. It extends about 2.36 miles (3.79 kilometers) from the Saint Mark Basin to the Santa Lucia railroad station, ranges in width from 100 to 300 feet (30.48 to 91.44 meters), and is about 16 feet (4.87 meters) deep. Several types of vessels transport goods and people down the Venice canals. The gondolas are essentially water taxis, used by individuals and small groups. Vaporetti—water buses—carry large numbers of people. Most of the buildings in Venice stand on closely spaced wooden piles, many of which are the trunks of alder trees, a species known for its resistance to decay when submerged in water. Venice has always been threatened by flood tides between autumn and spring. Nowadays, engineering work is constantly underway to make sure the rising tides don't inundate the city.
Acknowledging inevitability
In the case of hurricanes, Mother Nature provides us with advance warning. We see them forming. We track and measure them days ahead of their arrival. States of emergency and evacuation orders are declared. Sometimes the warnings are heeded. Many flee the storm, or find protection in shelters. They are safe. Others don't flee and may not be safe. Some just want to tough it out; some aren't physically able to relocate; some say they lack transportation or the money to buy gas. After a severe storm, returning evacuees and those who sheltered in place share the deprivation: shortages of electricity, shelter, food, and water. Meanwhile, we watch and pray and know that each year hurricane season is inevitable. We might also recall this verse from Bob Dylan's Shelter from the Storm: 'Twas in another lifetime, one of toil and blood When blackness was a virtue the road was full of mud I came in from the wilderness, a creature void of form Come in, she said I'll give ya shelter from the storm.
By Kristina Payne
December 17, 2018
24 Comments
Category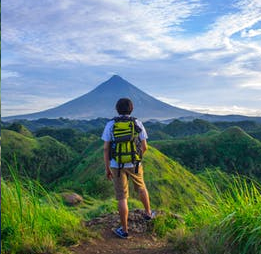 Ownership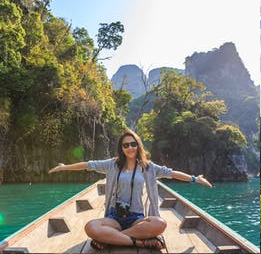 Governance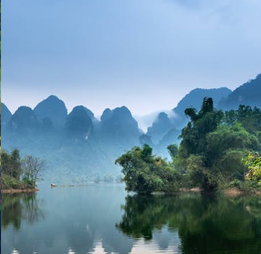 Industry