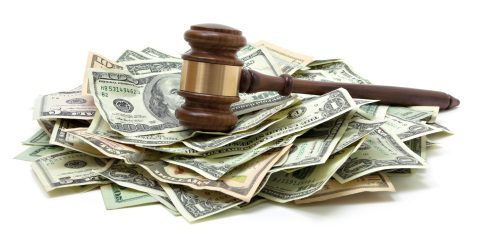 As federal fines for airlines go down, will passenger dissatisfaction go up?
What if airlines could do almost anything they wanted, knowing that they would probably get away with it? As 2018 comes to a close, critics say that's already the case. The reason? Lax government regulation.
The Aviation Consumer Protection Division of the Department of Transportation (DOT), which enforces federal consumer protection regulations, has issued only 16 consent orders totaling $1.8 million in civil penalties this year. This compares with 18 consent orders totaling $3.1 million in civil penalties by this time in 2017, which, in turn, was less than half the dollar amount of fines issued in 2016.
Because airlines are regulated at the federal level, the DOT is often passengers' first, last and only hope for resolving service problems. The agency's fines can be a bellwether for airline service: High fines keep airlines flying straight; lower fines or no fines can lead to airline indifference.
"The DOT has turned its back on complaints that most Americans find meritorious," says Ben Edelman, a Harvard Business School professor and aviation rights activist. The government is on track to issue the lowest number of fines in a decade. A 126-day drought of enforcement actions between June 1 and Oct. 5 was particularly unnerving to DOT watchers. The agency's actions — or lack thereof — raise two questions: Why the nose-dive since 2016? And how will this affect your holiday flight — or next summer's vacation?
"The department's Office of Aviation Enforcement and Proceedings pursues enforcement action when the facts merit such action, so the number of consent orders and amounts of civil penalties will fluctuate from year to year," says Blane Workie, assistant general counsel for Aviation Enforcement and Proceedings.
Indeed, the office has assessed civil penalties totaling as little as $265,000, in 2000, and as much as $7 million, in 2013. A review of its fines since 1995 shows $1.8 million in the midrange for annual tallies — higher than penalties assessed in eight of those years and lower than those assessed in 14.

Among this year's highlights:
●A $250,000 fine against Allegiant Airlines for repeatedly failing to accommodate passengers with disabilities. The DOT cited violations of federal law from 2013 to 2015. Inspectors reported "numerous" instances in which Allegiant failed to provide adequate and timely assistance to passengers with disabilities who needed help moving between terminals, boarding or meeting arrivals. Allegiant says the violations were "entirely unintentional."
●A $225,000 fine against British Airways for two violations of the DOT's tarmac delay rule. The offending flights, both in 2015, kept passengers waiting on the tarmac for more than four hours without providing an opportunity to deplane, according to DOT investigators. British Airways says its employees made decisions "based on the information available and what they considered to be in the best interests and safety of their passengers."
●A $130,000 fine against the Ecuadoran flag carrier TAME, for violating the DOT's full-fare ticket pricing rule. A DOT investigation found that TAME "routinely" charged consumers a total price that was higher than the first quoted price displayed to consumers. TAME blamed a third party for the incorrect prices.
But do these fines work?

Consider the numbers. North American airlines are expected to make $16.4 billion in profits this year, according to the International Air Transport Association. Fines take a small fraction of industry earnings, which is why some observers say they are not a deterrent. "A slap on the wrist does not begin to describe this consumer injustice," says Kevin Mitchell, chairman of the Business Travel Coalition, a group that represents corporate travelers. "The lack of effective enforcement actions by DOT only emboldens some airlines to disregard the interests of consumers."

Flyersrights.org, a consumer organization, is so concerned about the low level of fines that it filed a request last year under the Freedom of Information Act (FOIA) for documents related to the DOT's fining procedures. Paul Hudson, Flyersrights.org president, said his group was responding to the "shocking" decision to exonerate United Airlines after the violent removal of David Dao from a plane in April 2017, even though authorities found that several rule violations had occurred.
Hudson says the documents his organization obtained through the FOIA request suggest that the DOT's policy is not to fine airlines unless violations are egregious or repetitive. Imagine if law enforcement agencies had the same policy. The DOT declined requests to comment on its policy.
What's more, the FOIA request shows that DOT does not take any enforcement action on 90 percent of consumer complaints. It investigates the rest over a period of one to three years, "with most getting no action letters and hardly any providing compensation to complainants," Hudson says.
"DOT is following Trump's deregulatory agenda," says Edelman, who reports that several citizen petitions he submitted seeking enforcement action were dismissed by the DOT this year. "But with so few major airlines in the U.S., it's particularly easy for airlines to coordinate on harsh policies that harm travelers. It's not as if travelers can take their business elsewhere."
There's a glimmer of hope. The just-enacted FAA Reauthorization Act of 2018 creates the position of aviation consumer advocate to monitor enforcement of consumer protection laws. The advocate is supposed to review how the DOT's Aviation Consumer Protection Division resolves carrier service complaints and to report the results directly to Congress. That might turn this trend around.
Airlines think that in this new world of laissez-faire regulation, they can get away with anything. You can't let them.

Christopher Elliott's latest book is "How To Be The World's Smartest Traveler" (National Geographic). This column originally appeared in the Washington Post.

© 2018 Christopher Elliott.

By Kristina Payne
January 12, 2019
24 Comments
Category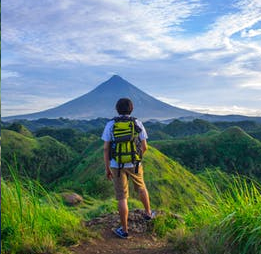 Ownership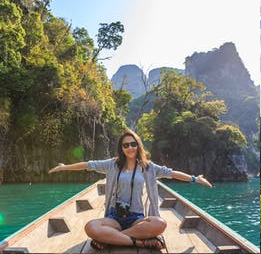 Governance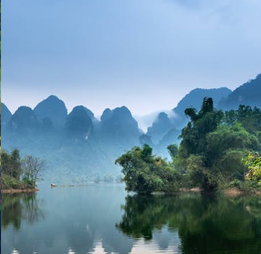 Industry